Richard B. Scott, D.D.S. serves the Anaheim, Villa Park, Fullerton, Yorba Linda, Orange and Orange County areas.
Dentures dentistry appointments available. We also provide dental implants, cosmetic dentistry and wisdom teeth.
Richard B. Scott, D.D.S.
215 N. State College
Anaheim, California 92806
General Info: (714) 635-0892
Richard B. Scott, D.D.S.

Office Hours
Morning
Afternoon/Evening
Mon.
7am - 12pm
12pm - 5pm
Tue.
7am - 12pm
12pm - 5pm
Wed.
Closed
Closed
Thu.
7am - 12pm
12pm - 5pm
Fri.
Closed
Closed
Sat.
Closed
Closed
Sun.
Closed
Closed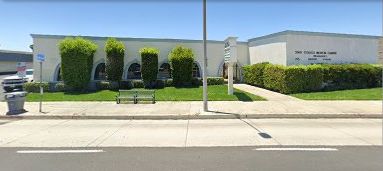 How to Find Us
Our office is conveniently located on State College Blvd. between Lincoln and La Palma. Near the junction of the 57 and 91 freeways. There are plenty of parking spaces in the back of the building.
Holidays
This office is closed on the following holidays: New Year's Day, President's Day, Memorial Day, Independence Day, Labor Day, Thanksgiving Day, Christmas Day.
Dentures in Anaheim, California and the surrounding Villa Park - Fullerton - Yorba Linda - Orange - Orange County CA areas.
If you're looking for quality dentures you don't need to look any further. At Richard B. Scott, D.D.S., we know all about dentures - that's why so many people in the Anaheim area depend on us for experienced and professional dental care.